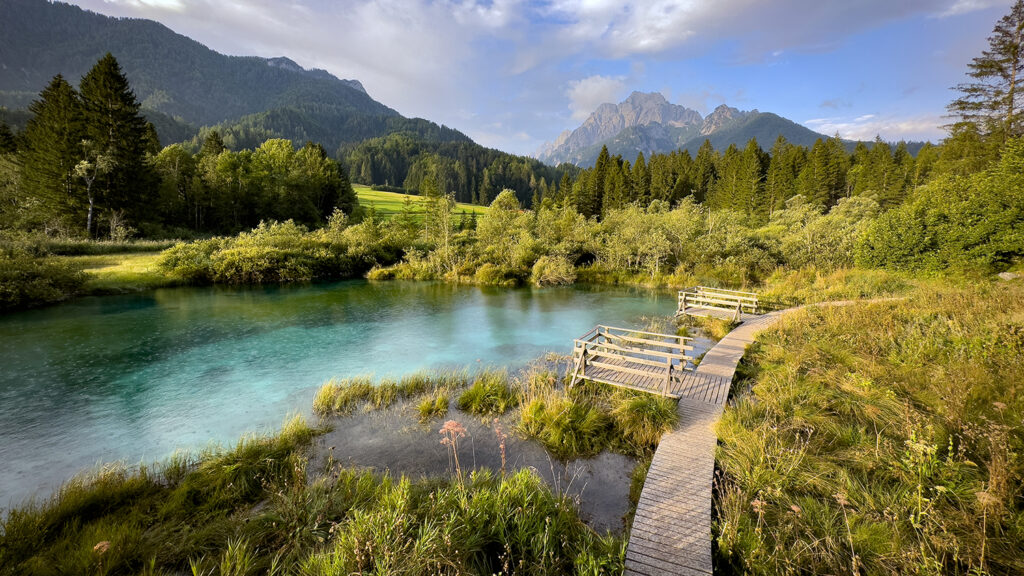 GOOD TO KNOW
– 35 minutes from Bled

– The reserve measures 1200 meters in length by 150 meters in width. The path from the parking lot to the site is 300 meters long.
 – The pond is one of the main sources of the Sava Dolinka River and has a depth of 2 meters.
 – Admission to the site is free
The Zelenci Nature Reserve is a hidden treasure of Slovenia, located approximately 35 kilometers north of Bled.
Nestled in the heart of the Julian Alps, this reserve offers a unique experience to visitors. Its glistening emerald-green spring waters beautifully contrast with the surrounding alpine peaks. In fact, its name is derived from its color, 'zelen,' which means green in Slovenian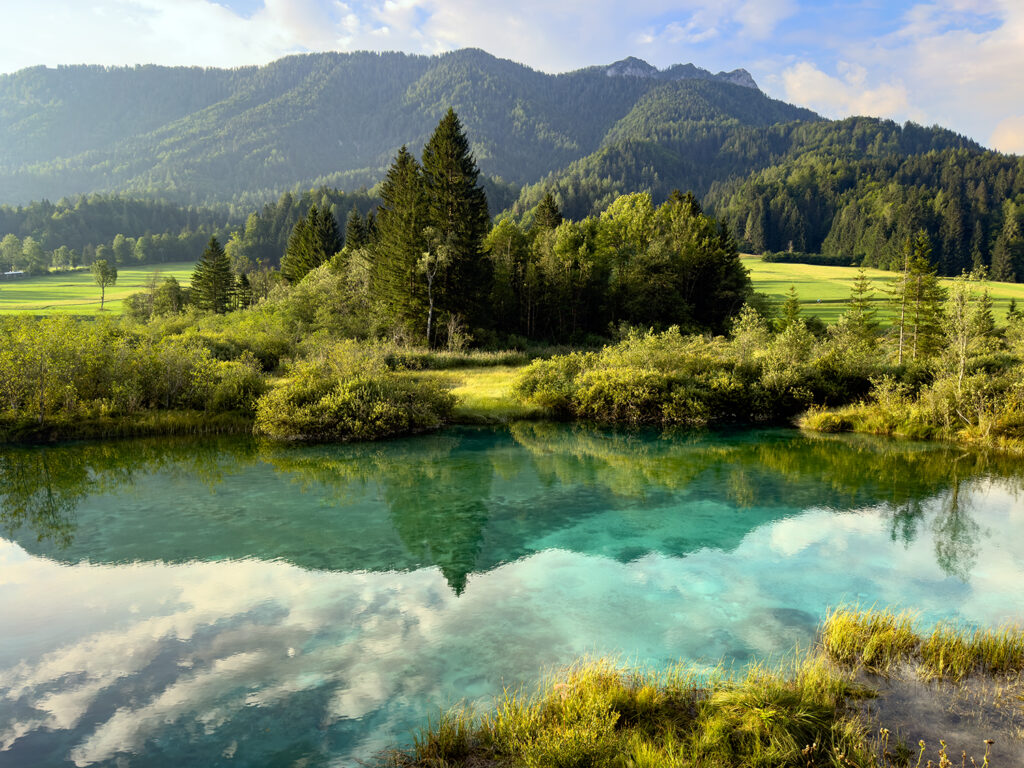 As you journey from Bled to Zelenci, you'll witness a gradual transformation of the landscape. Leaving behind the shores of Lake Bled, you'll venture into lush valleys and dense forests. As you draw closer to the reserve, the mountains will rise majestically before you.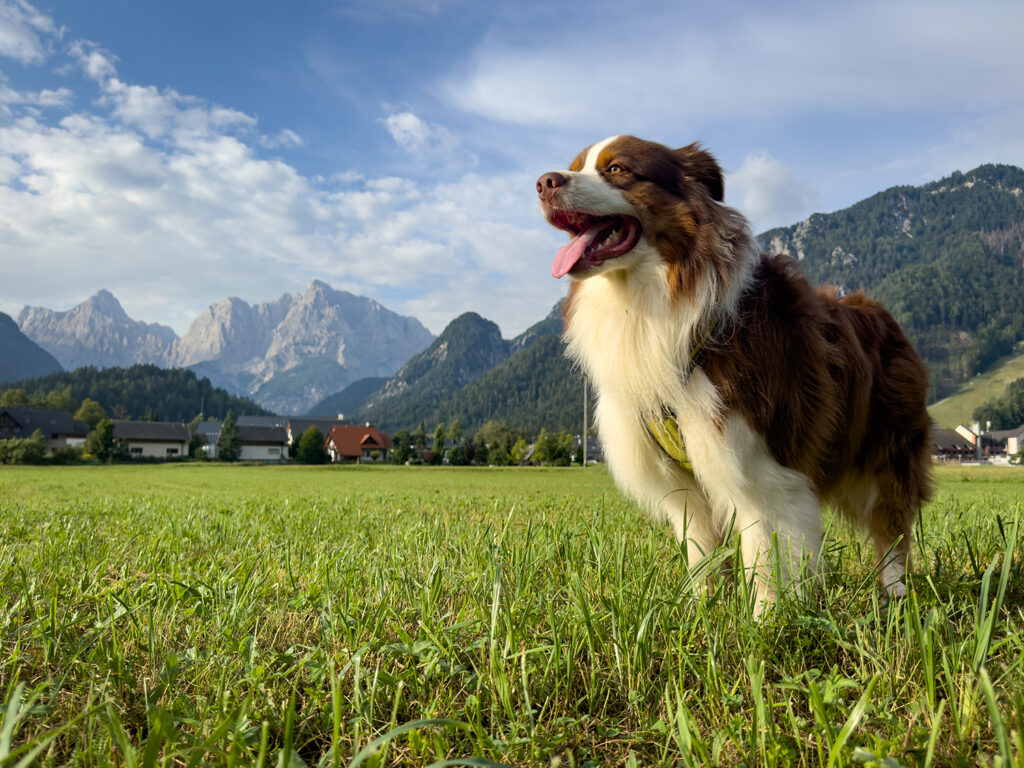 Upon reaching Zelenci, you'll encounter a preserved ecosystem that shelters a variety of rare birds and plants. The highlight of this reserve is the source of the Sava Dolinka River, which springs forth from the ground to form this small lake, surrounded by wet meadows. A wooden boardwalk will guide you through this enchanting landscape while preserving its fragility.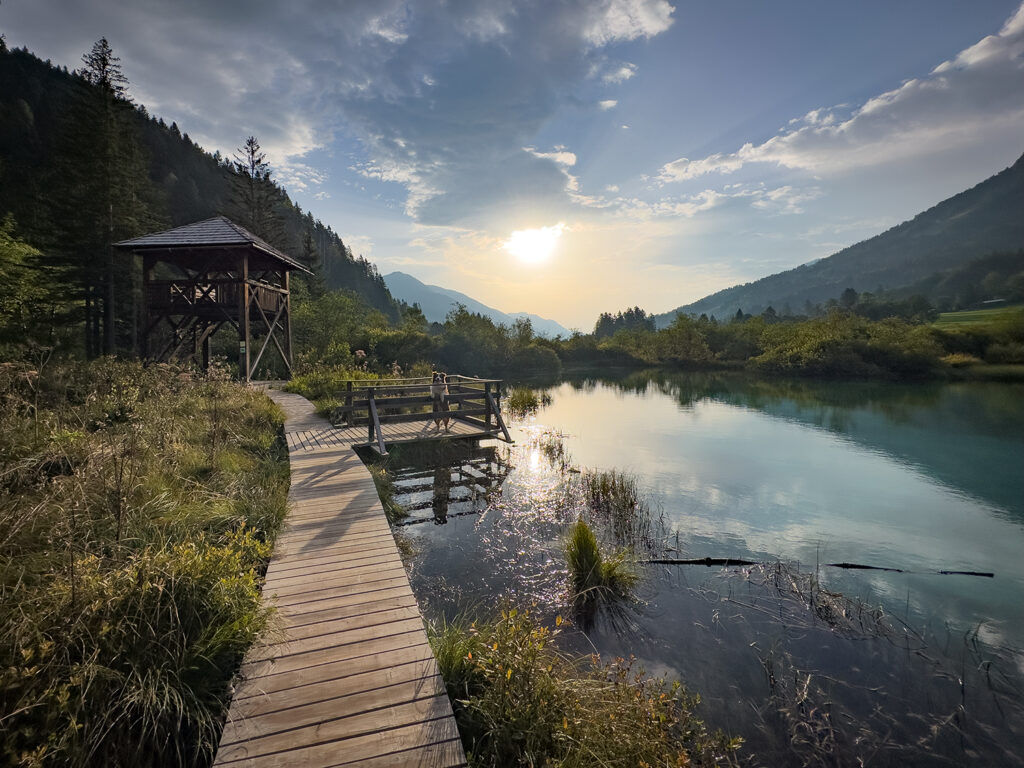 Zelenci is an ideal retreat for nature enthusiasts, hikers, and photographers. [Best avoided during summer days due to heavy crowds].
You can rejuvenate yourself by breathing the pure mountain air while admiring the natural beauty of this preserved place, making this excursion an unforgettable getaway.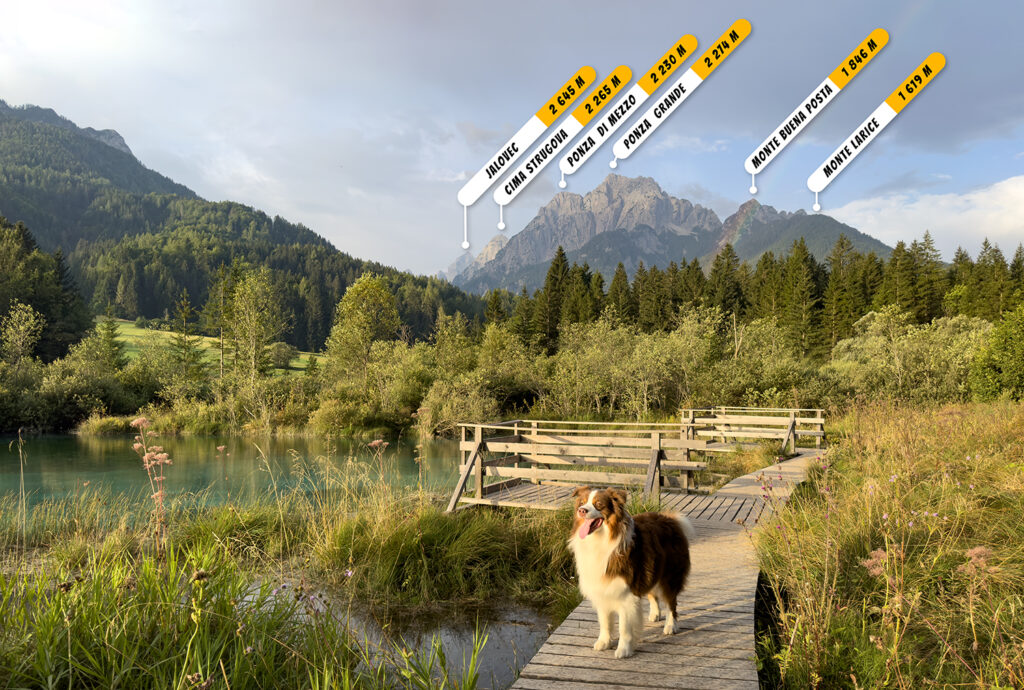 The distance from the parking lot to the pond is approximately 300 meters. A well-maintained path winding through the forest will lead you to the main site.