Here is the best spot to admire Lake Bled in peace. It peaks at 950 meters above sea level, which is 300 meters higher than other tourist viewpoints (Ojstrica, Mala Osojnica, Velika Osojnica).
I recommend coming early in the morning to see the sunrise. In the summer, it rises behind the lake as shown in the photo above, and in the winter it rises off to the right of the image.
On October 10th, 2021, the day after I arrived at my hooman's house (when I was still just a little ball of fur), he took me to this spot – his secret spot, as he likes to call it. Indeed, this viewpoint is unknown to tourists because it is not listed on maps. Only locals and paragliders know about it. However, it is relatively easy to access by car via a forest road (20 minutes from the church in Zgornje Gorje, the village below) or on foot for the more adventurous (1.5-2 hours).
In winter with the snow, this forest road is not passable by car.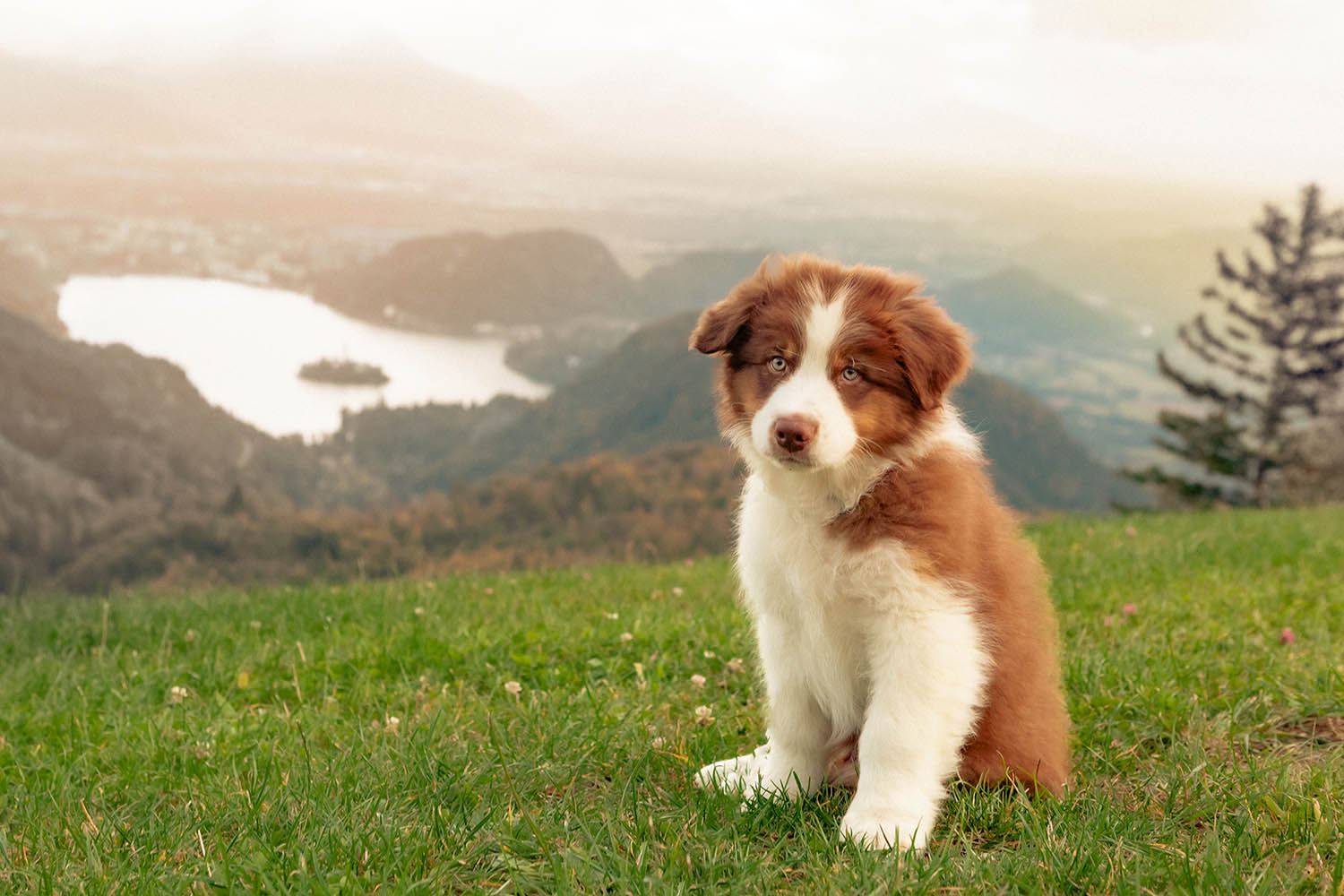 WARNING: If you search for the spot directly on Google Maps, it will give you a route that is impossible to drive. Please follow the one below. The route starts to the church in Zgornje Gorje. Click on "start icon", to get direction 😉