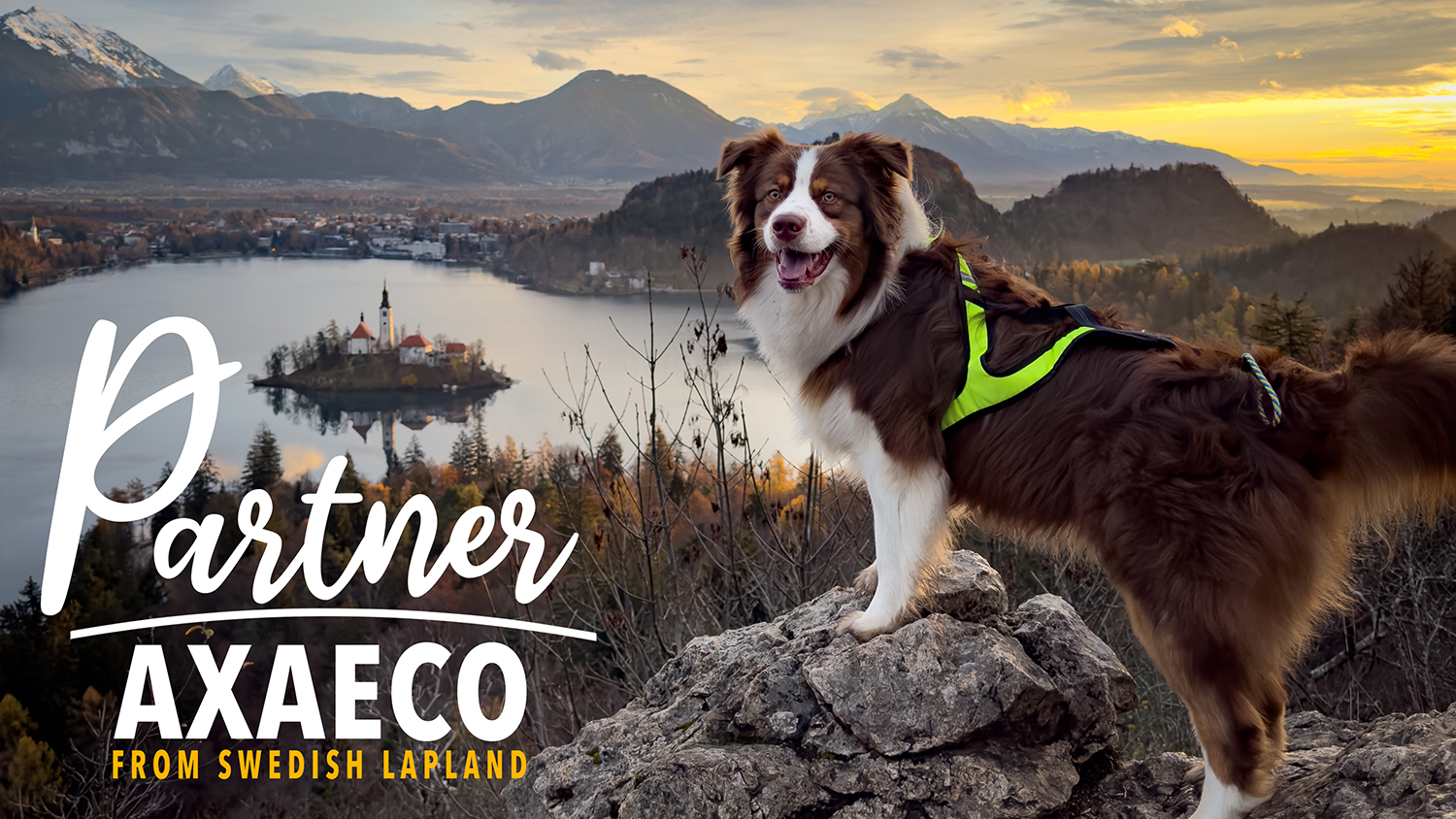 Axaeco is a Swedish leader brand in the working and active dog sector, with over 15 years of experience. The company was founded in 2007 by former Italian long distance musher Henry Coronica. Since then, the company has been constantly growing and has established itself as one of the top worldwide brands in the sleddog market.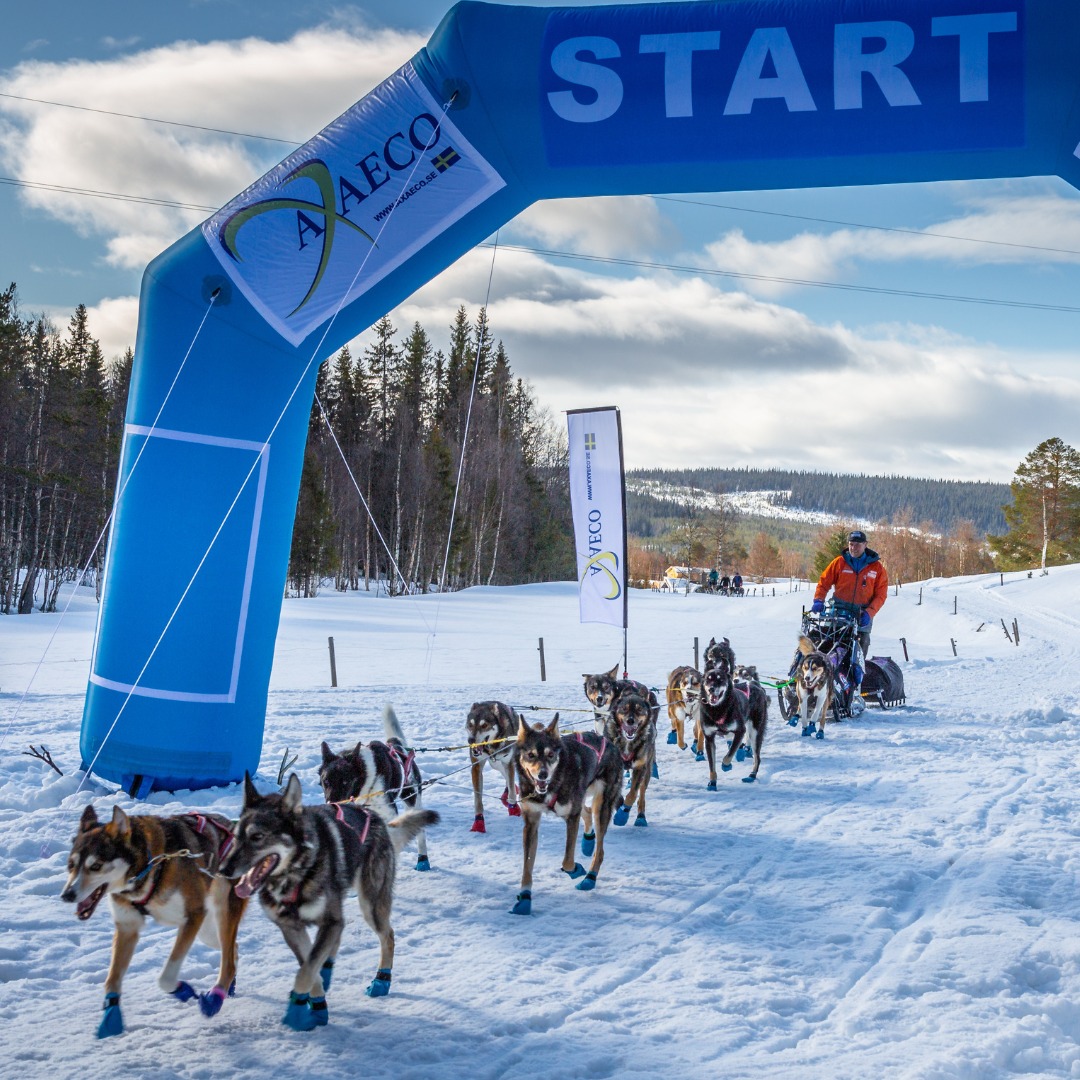 The products offered by Axaeco are designed with great attention to detail and the specific requirements of dogs. You will find collars, (classic, canicross) harnesses, leashes, and all kinds of accessories, all made from high-quality materials to ensure the safety and comfort of your pet. Product testing is carried out in Swedish Lapland.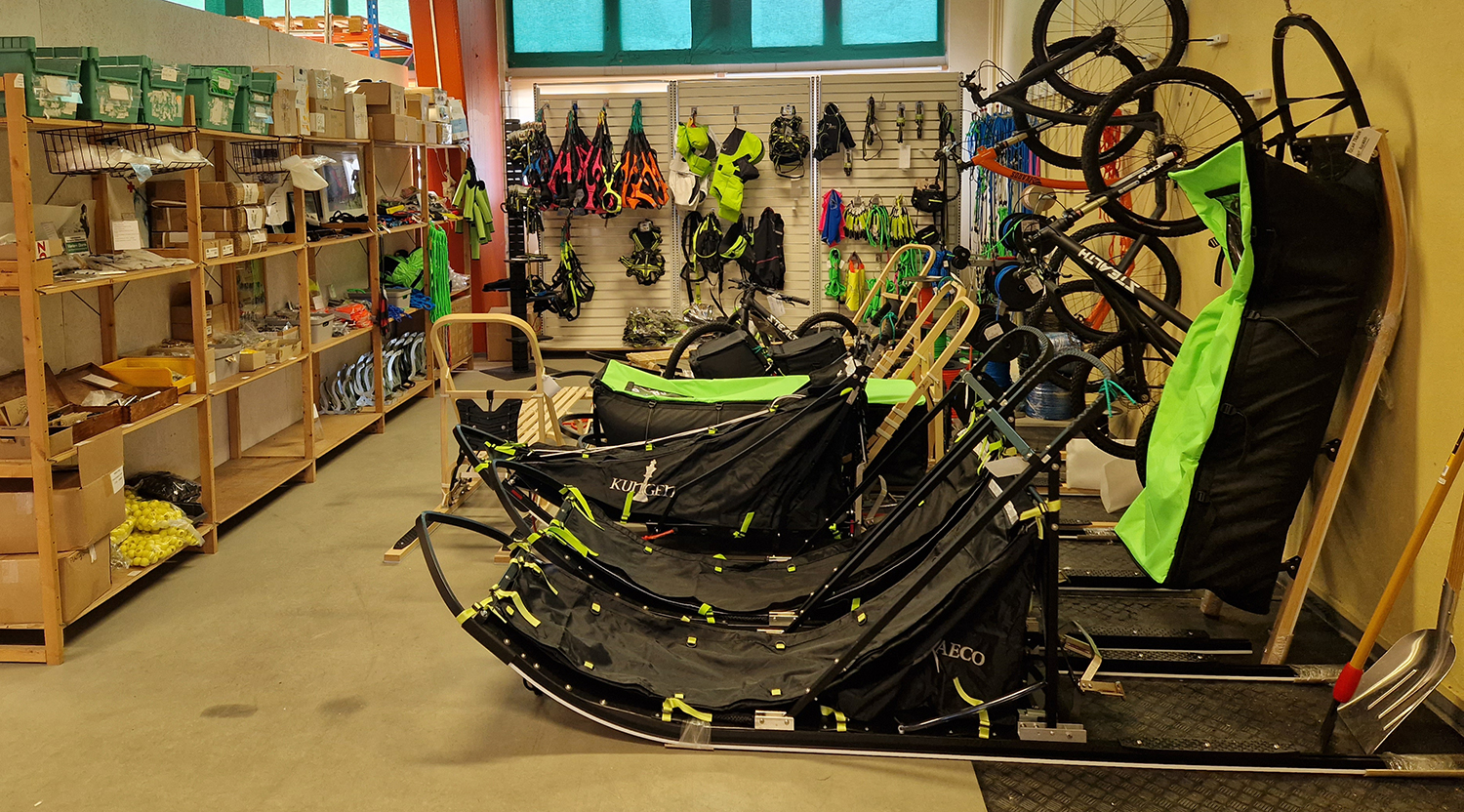 Additionally, Axaeco is committed to providing superior customer service. Their team of experts is always ready to assist and answer any questions you may have, whether it's regarding product sizing or usage.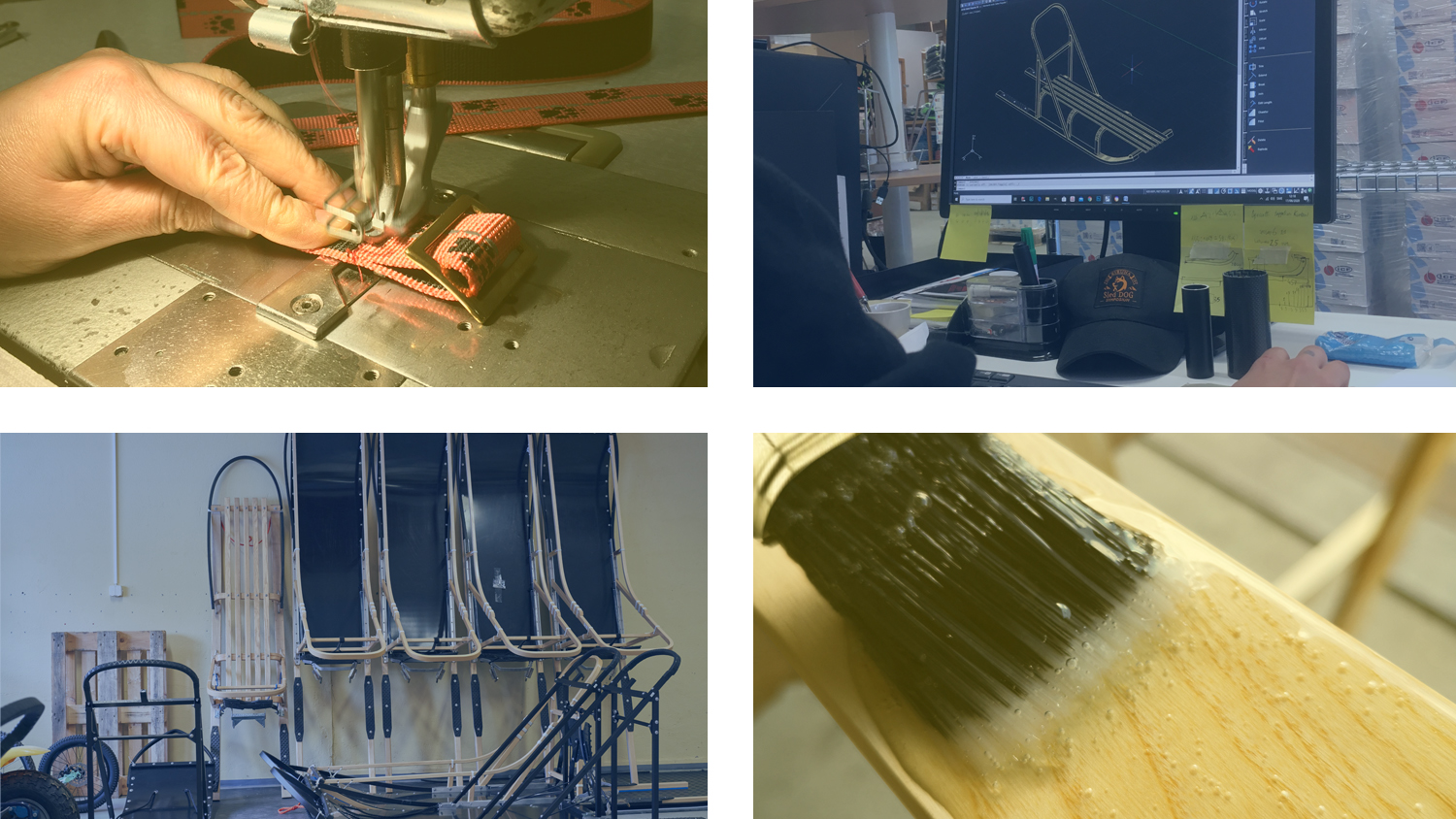 In summary, if you're looking for high-quality products for your furry friend, Axaeco is a company not to be missed. Their products are durable, safe, and comfortable. Don't hesitate to visit their website to discover their complete range of products and find what best suits your dog.
---
HERE'S MY EQUIPMENT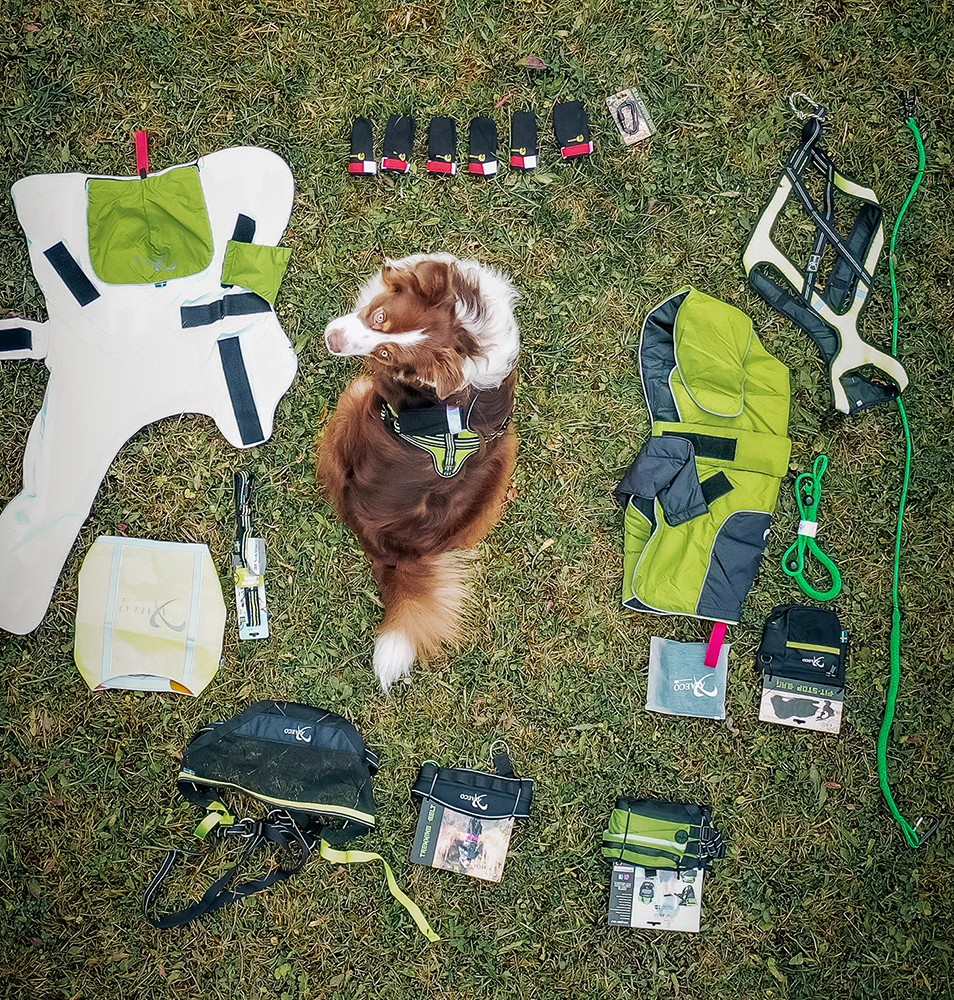 Personally, I use shoes to protect my paws from the snow. At first, it made me walk like a duck for 5 minutes, and my human made fun of me, but now I can run without any problems.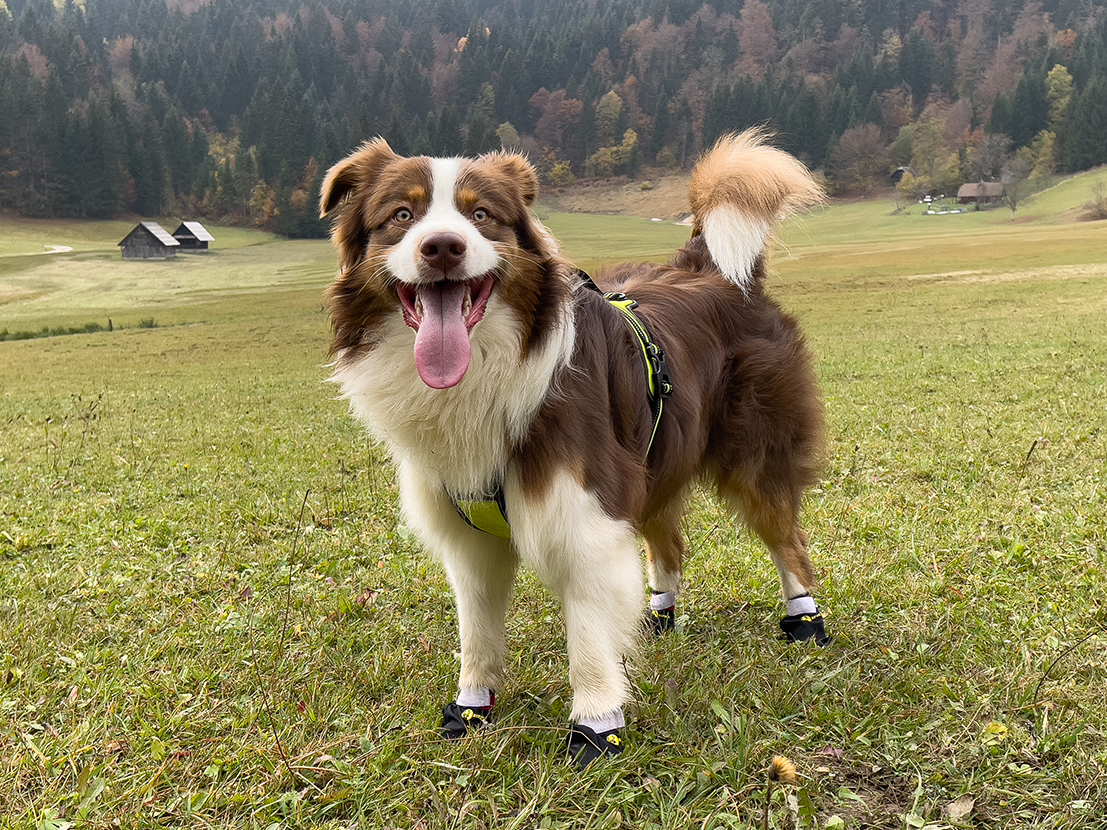 I also have a coat for very cold temperatures.
But also a raincoat because I don't like the rain, and 2 harnesses; one for running with my human, super light and comfortable, the other for daytime and nighttime walks as it's reflective for my safety.
I also have 2 types of leashes, both elastic and reflective, which prevents my human from sudden jerks when I see a cat or a deer.
My human received 2 belts, one for running and the other for hiking; they have plenty of pockets for my treats and poop bags.
And you know what? for daily walks, my human takes a special treat pouch that he attaches to his belt; it has a separate compartment for poop bags… no more roll that unravels for 500m! My owner used to complain all the time, but then again, he's French…
So don't hesitate any longer! Plus, you'll get a 10% discount with the promo code '
VOILAMANA

' and they deliver internationally!