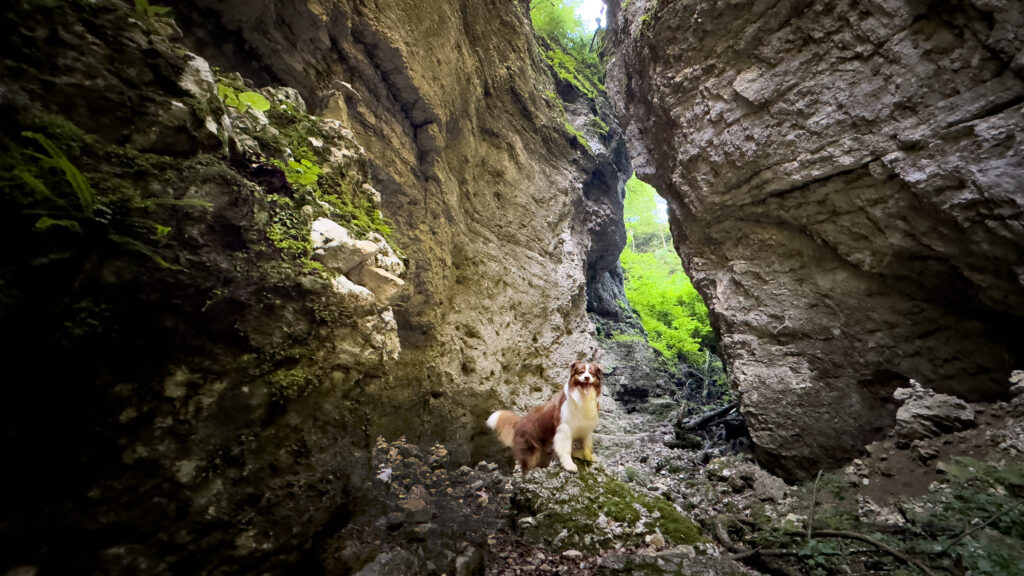 Welcome to the enchanting realm of the Pokljuka Gorge, a true gem of nature that will immerse you in a mystical and pristine world. Nestled in the heart of the Slovenian Alpine landscapes, close to Bled, these captivating gorges offer an unforgettable experience where magic unfolds with every step. As you explore the winding paths and majestic rock walls, you'll be enveloped by a mysterious atmosphere and raw beauty that seem straight out of a fairy tale.
The Pokljuka Gorge is a natural wonder located on the Pokljuka Plateau. It is the result of an ancient watercourse that carved a nearly 2-kilometer-long ravine into the limestone slopes during the glacier melt at the end of the last ice age. Today, the gorge presents an impressive display of karst formations, including natural bridges, overhanging rock walls, and caves. A wooden bridge constructed by the residents of Gorje in 1930 crosses the narrowest part of the gorge, known as "The Galleries of Prince Andrew" [not recommended for those with vertigo].
Protected as a natural monument within Triglav National Park, Pokljuka Gorge is a fascinating place to explore for nature enthusiasts and adventurers seeking pristine beauty.

From the parking area, it's less than a kilometer to reach the first cave, which is located on the right side of the rock wall (there is an information sign). Add another 500 meters if you choose the left path.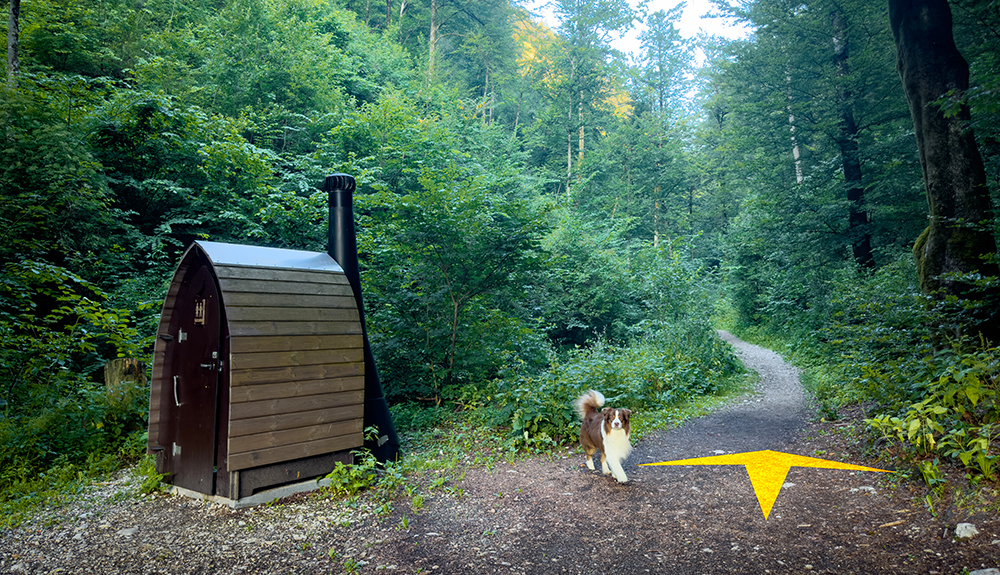 The Pokljuka Gorge is a remarkable geological phenomenon. Carved by tumultuous waters over the centuries, these gorges present a spectacular landscape where nature harmoniously blends with the rock.
The best time to visit them? Without a doubt, at sunrise, around 6:00 AM in the summer. That's when the gorges reveal their full splendor. The sun rises in perfect alignment (in summer) with these mysterious ravines. Golden rays filter through the trees, creating an atmosphere steeped in magic and mystery. It's a privileged moment when nature and light come together in an enchanting dance, offering visitors a captivating and soothing experience. If you're passionate about photography, you'll be thrilled!